Meets all expectations in all three EdReports Gateways
Learn more about IM 6–8 Math™ v.III and IM 9–12 Math™ v.I with this in-depth look at our 6–12 curriculum. Examine the structure of a lesson through the lens of the design features of the curriculum and with a focus on the philosophy and instructional shifts. Learn about the resources available around student understanding, discourse, planning, assessment, and access for each student.
The curriculum facilitates productive struggle for our learners, and teachers have been excited to shift their instruction from being the 'sage on the stage' to the 'guide on the side.
— Corrine Williams, Secondary Math Specialist, Evergreen Public Schools, WA
This curriculum is brilliantly written. After teaching this program, I really felt it met the learning needs of our students.
— Stephanie Marvicsin, Teacher, Newport-Mesa Unified School District, CA
Ready to get started with IM 6–8 Math

™

?
IM 6–8 Math DESIGN FEATURES
A coherent progression of learning
IM K–12 Math™ is fully aligned to the focus, rigor, and coherence of the standards, and has been given the stamp of approval by EdReports, earning perfect scores in the areas of Focus & Coherence and Rigor & Mathematical Practices. The scope and sequence of units, activities, and representations are designed to help students develop a deep understanding of mathematical concepts, build fluency with procedures, and solve mathematical problems that reflect their lived experiences.
Academic language development
Math vocabulary is developed through the process of actively exploring and learning mathematics. Students make sense of mathematical concepts using informal language before academic terms are introduced. Embedded within the curriculum are Mathematical Language Routines to support academic language development for all learners. These routines also provide opportunities for English Learners to engage in the specialized academic language demands of reading, writing, speaking, listening, conversing, and representing in math. 
Culturally responsive pedagogy
Materials are designed to affirm students as they build positive mathematical identities. Units and lessons begin by inviting students to use their prior mathematical knowledge, funds of knowledge, language, and culture to make sense of new mathematical concepts. Activities offer collaborative learning opportunities and instructional routines that center student thinking and encourage students to bring their whole selves to math class. Grades K–5 courses (and coming soon to 6–12 courses) include problem-solving contexts that positively reflect ethnically diverse cultures and support the implementation of culturally relevant and responsive pedagogy.
Teacher learning
Units and lessons include narratives that describe the mathematical work that will unfold, and activities and lessons include a synthesis that assists the teacher with ways to help students incorporate new insights gained into their big-picture understanding. Formative assessments help create clear pathways to address student outcomes. Teacher-facing materials support teachers to develop, refine, and reflect on instructional practices.
IM 6–8 Math Accelerated Certified by IM
The IM Accelerated Difference
A Condensed and Comprehensive Two-year Pathway That Addresses all Standards
IM 6–8 Math Accelerated, a compressed version of IM 6–8 Math, is a thoughtful alternative to conventional accelerated programs because its design eliminates the possibility for unfinished learning as students arrive at Algebra 1. It includes all of the standards in IM 6–8 Math and compacts them into a two-year curriculum meant to be covered during grades 6 and 7. The pace is faster than IM 6–8 Math, but no crucial mathematical concepts are left-out.
See also Guidance for Accelerating Students in Mathematics and FAQs for IM 6–8 Math Accelerated
Successfully Used in Over 200 Districts with Over 300,000 Students.
The IM 6–8 Math certified curriculum is rigorous, problem-based, and fully aligned to the standards, with coherence across grade bands.
The curriculum is available in both print and digital versions. IM 6–8 Math is highly rated by EdReports for meeting all expectations across all three review gateways. Read the full analysis for Kendall Hunt and Imagine Learning.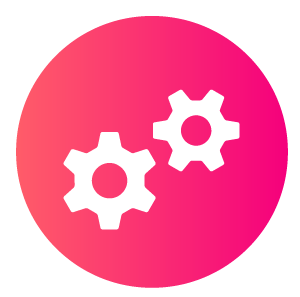 Already using IM, but want to learn more?
IM 6–8 MATH FEATURED CONTENT
Featured IM 6–8 Math Blog Posts
IM Certified® IM Professional Learning™
IM Professional Learning for mathematics is deeply integrated with the curriculum. The program provides teachers and leaders long-term, sustainable support for developing, refining, and reflecting on instructional practices.
CHOOSE AN IM CERTIFIED PARTNER
Fill out this form, and an IM Certified Partner will contact you to discuss your options for accessing IM 6–8 Math.