The latest chapter of the fully coherent, seamless, and aligned suite of IM K–12 Math.
Coming July 2021
Creating a coherent mathematical
journey for all students from the start.
The IM K–5 Math curriculum is based on researched principles and learning trajectories, as well as our experience with how teachers use materials, to provide teachers the tools they need to promote student success. In the 2020–21 school year, more than 80 school districts are using the beta version of the K–5 math curriculum to provide their students with an engaging mathematics education.
There are three overarching and interconnected principles—learning, teaching, and equity—that are foundational to everything we create and guide our understanding of K–5 math teaching and learning and who can and should learn mathematics. These overarching principles inform our more specific design principles to support student and teacher learning and usability.
Students are participating in the IM K–5 Math lessons in amazing ways. Students who used to defer to others are now talking! Students who once monopolized classroom air time are now listening! We are thrilled with the joyful exchange of ideas that happens during these lessons, which is in no small part thanks to the thoughtful design structure.
— Jenna L., Math Specialist, MA
We chose to pilot IM K–5 Math so we could engage students in a curriculum that prepare students to move toward modeling in mathematics and focus on problem solving and conceptual understanding rather than computation and memorization.
— Ashley G., Assistant Superintendent, DE
At a recent professional learning for teachers participating in pilot, a teacher summed it up perfectly, 'IM is really creating what they say they stand for, and you can see it throughout' which hasn't always been the case with other resources we have reviewed.
— Kathleen H., K–8 Mathematics Coordinator, MA
Combining the power of standards alignment, problem-based learning, and research-based pedagogy.
IM K 5 Math sparks student engagement and fosters conceptual understanding of the underlying mathematics principles.
Students use mathematics to make mathematical connections and develop conceptual understanding.
Students enjoy mathematics while they discuss and defend their reasoning.
Teachers facilitate lessons with confidence.
 IM K–5 Math is a coherent, standards-aligned, and problem-based elementary curriculum uniquely focused on:
conceptual understanding, procedural fluency, and application


Instructional routines, representations, and math tools are carefully planned to help students develop and understand mathematical concepts and procedures.

grade-level progressions and research-based learning trajectories


Every routine, activity, and lesson has a place in the mathematical story across units and grade levels based on standards and learning trajectories.

formative assessments with clear pathways to address student outcomes


Innovative staged centers, cool-downs, monitoring sheets, and section quizzes equip teachers to easily monitor and guide student progress.

embedded teacher learning that builds confidence in practice


Teacher reflection questions, embedded curriculum narratives, and a PLC framework continually support teacher learning.

extensive curriculum-aligned professional learning


Teachers feel confident and ready to implement the curriculum with integrated professional learning that supports teachers to develop, refine, and reflect on instructional practices.
IM Certified® IM Professional Learning™
IM Professional Learning for mathematics is deeply integrated with the curriculum. The program provides teachers and leaders long-term, sustainable support for developing, refining, and reflecting on instructional practices.
Sample Teacher Materials for K

–

5 Units
Teachers are supported with a lesson preview page, side-by-side lesson plan view of student activities and teacher directions, clear guidance for facilitating warm-ups, activities, student discussions, activity and lesson syntheses, and the cool down activity.

Scope and Sequence
In IM K 5 Math each grade is made up of eight carefully sequenced and standards-aligned units designed to tell a coherent mathematical story. The attached sequence is from the alpha pilot and may be adjusted slightly in the beta pilot based on teacher feedback.

Sample Lesson Plan
A redesigned lesson plan structure for the elementary classroom gives teachers the support and information they need at their fingertips.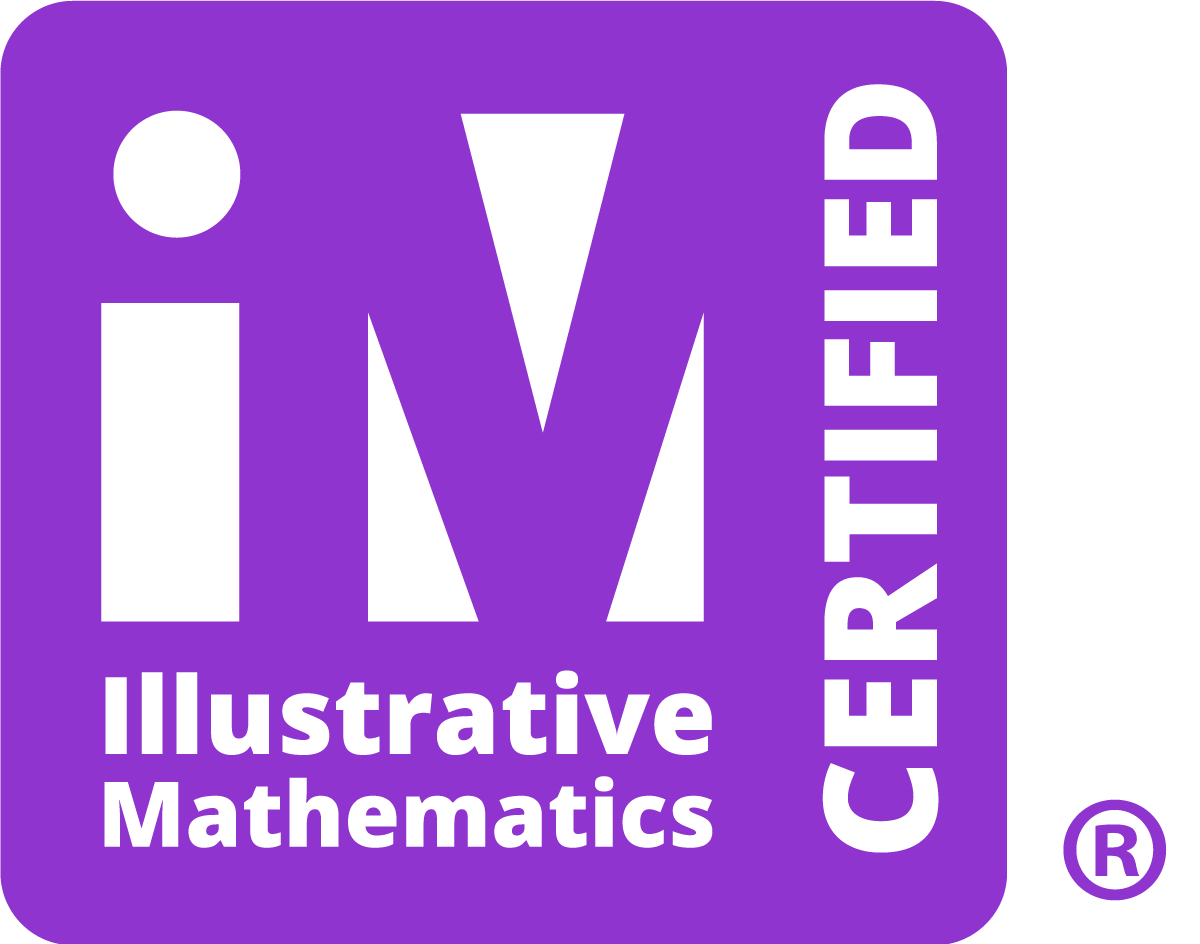 Our partners provide the ideal experience with our curriculum.
IM Certified Partners share our commitment to providing the IM Certified Curriculum to all teachers and students as it is meant to be experienced, in the format they need to ensure success.

Family-owned and operated, we at Kendall Hunt have a 75-year tradition of providing innovative curricula to meet the specific needs of students and teachers. Illustrative Mathematics is the latest addition to our lineup of hands-on science, mathematics, gifted and virtual reality curricula for grades PreK-12. We provide the only free, digital middle school and high school mathematics curriculum for students in grades 6-12, along with high-quality printed resources to ensure you and your students are making the most of your Illustrative Mathematics problem-based curriculum.
LearnZillion helps schools and districts implement the highest-quality curriculum. LearnZillion Illustrative Mathematics, certified by Illustrative Mathematics, comes in digital and print formats that include easy-to-use lesson plans, built-in teacher guidance, and student materials. LearnZillion's implementation removes barriers for teachers while supporting schools and districts in integrating Illustrative Mathematics into their existing systems.