Meets all expectations in all three EdReports Gateways
Learn more about IM 6–8 Math™ v.III and IM 9–12 Math™ v.I with this in-depth look at our 6–12 curriculum. Examine the structure of a lesson through the lens of the design features of the curriculum and with a focus on the philosophy and instructional shifts. Learn about the resources available around student understanding, discourse, planning, assessment, and access for each student.
I have used the IM Algebra I curriculum this year. It has been such a rewarding and amazing experience for my students—I feel like they have progressed so much more in their mathematical understanding. The quality of my instruction and the quality of intervention in my immersion class have improved so much, and it is entirely due to the thoughtfulness and the quality of your curriculum.
— Jim Dougherty, Mathematics Teacher, Cincinnati, OH
The curriculum does a fantastic job of spiraling previous content into current units, which means I do not have to find other ways to incorporate the ideas—IM does it for me! This curriculum allows students to dig deep in to math in a fun and practical way and I get to be a guide that cheers them on!
— Caitlin Craft, Math Teacher, Albuquerque Public Schools, New Mexico
IM 9-12 Math has spurred a rapid paradigm shift in how I go about teaching and learning mathematics. Furthermore, my students have developed a deeper understanding of mathematical concepts through making meaning of their conversations with each other and myself about the topic at hand.
— Joseph Dziuba, Math Teacher, New Brunswick Public Schools, New Jersey
Ready to get started with IM 9–12 Math

™

?
IM 9–12 MATH DESIGN FEATURES

A coherent progression of learning
IM K–12 Math™ is fully aligned to the focus, rigor, and coherence of the standards, and has been given the stamp of approval by EdReports, earning perfect scores in the areas of Focus & Coherence and Rigor & Mathematical Practices. The scope and sequence of units, activities, and representations are designed to help students develop a deep understanding of mathematical concepts, build fluency with procedures, and solve mathematical problems that reflect their lived experiences.
Academic language development
Math vocabulary is developed through the process of actively exploring and learning mathematics. Students make sense of mathematical concepts using informal language before academic terms are introduced. Embedded within the curriculum are Mathematical Language Routines to support academic language development for all learners. These routines also provide opportunities for English Learners to engage in the specialized academic language demands of reading, writing, speaking, listening, conversing, and representing in math. 
Culturally responsive pedagogy
Materials are designed to affirm students as they build positive mathematical identities. Units and lessons begin by inviting students to use their prior mathematical knowledge, funds of knowledge, language, and culture to make sense of new mathematical concepts. Activities offer collaborative learning opportunities and instructional routines that center student thinking and encourage students to bring their whole selves to math class. Grades K–5 courses (and coming soon to 6–12 courses) include problem-solving contexts that positively reflect ethnically diverse cultures and support the implementation of culturally relevant and responsive pedagogy.
Teacher learning
Units and lessons include narratives that describe the mathematical work that will unfold, and activities and lessons include a synthesis that assists the teacher with ways to help students incorporate new insights gained into their big-picture understanding. Formative assessments help create clear pathways to address student outcomes. Teacher-facing materials support teachers to develop, refine, and reflect on instructional practices.
A High School Curriculum That Tells a Story
Teacher-tested, standards-aligned, and research-based
Designed for high school learners, this curriculum encourages the problem-solving skills students need to better understand the real world. The story of each course is told in units; each unit has a narrative that describes the mathematical work that will unfold in that unit. Each lesson in the unit also has a narrative.
IM 9–12 Math meets expectations in all EdReports Gateways. EdReports is an independent nonprofit that reviews K–12 instructional materials for focus, coherence, and rigor. Read the full analyses for Kendall Hunt and Imagine Learning.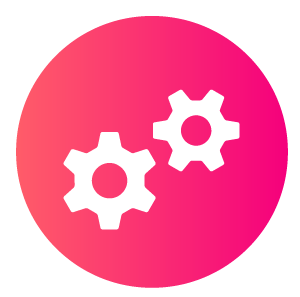 Already using IM, but want to learn more?
IM 9–12 MATH FEATURED CONTENT
Featured IM 9–12 Math Blog Posts
IM Certified® IM Professional Learning™
IM Professional Learning for mathematics is deeply integrated with the curriculum. The program provides teachers and leaders long-term, sustainable support for developing, refining, and reflecting on instructional practices.
CHOOSE AN IM CERTIFIED PARTNER
Fill out this form, and an IM Certified Partner will contact you to discuss your options for accessing IM 9–12 Math.